ACF: none
Array ( [post_type] => Array ( [0] => post [1] => dmach_tax ) [post_status] => publish [posts_per_page] => 8 [post__not_in] => Array ( [0] => ) [tax_query] => Array ( [relation] => AND [0] => Array ( [relation] => OR [0] => Array ( [taxonomy] => category [field] => slug [terms] => Array ( [0] => videos ) [operator] => IN ) [1] => Array ( [taxonomy] => category [field] => slug [terms] => Array ( [0] => videos ) [operator] => IN ) ) [1] => Array ( [taxonomy] => topic [field] => slug [terms] => pdf-print-resources ) ) [paged] => 1 [orderby] => date [order] => DESC [meta_query] => Array ( [relation] => AND ) )
0.018209934234619 seconds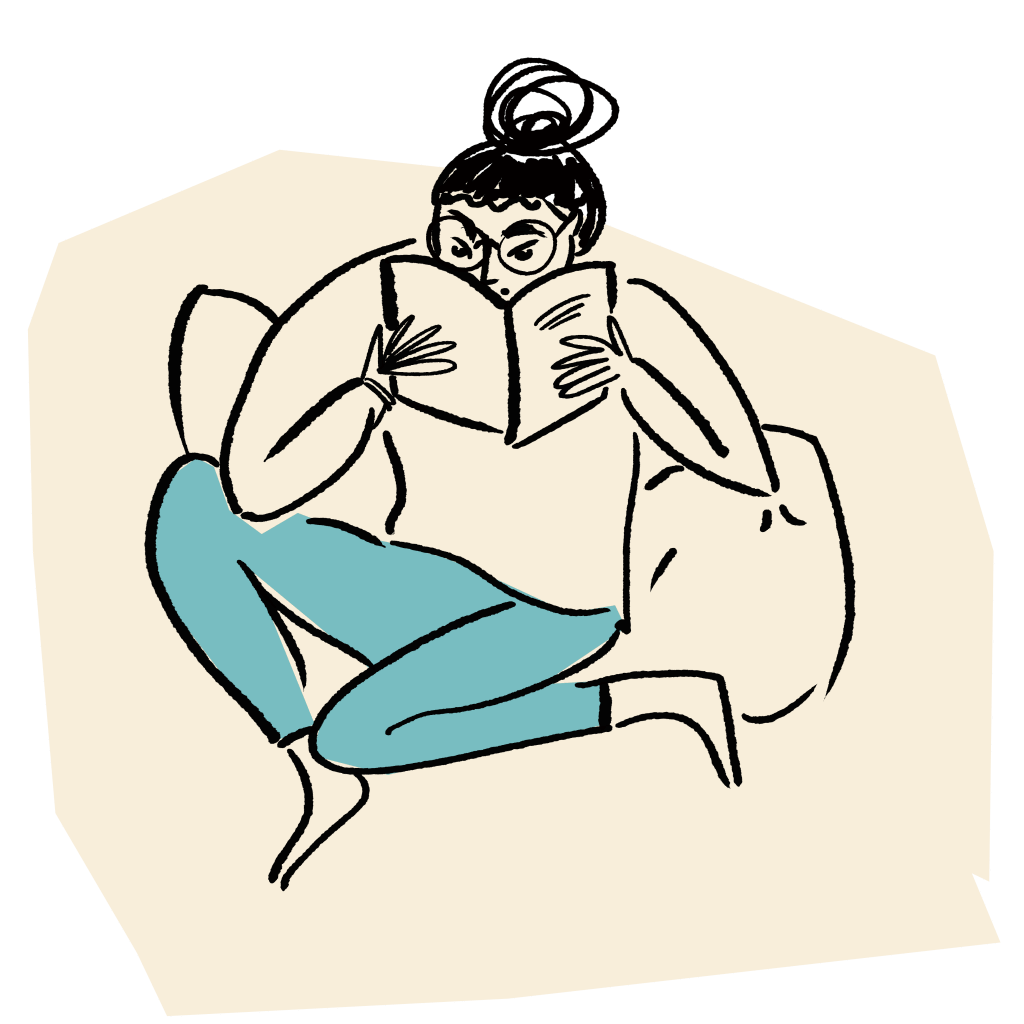 ACF: none
Array ( [post_type] => Array ( [0] => post [1] => dmach_tax ) [post_status] => publish [posts_per_page] => 9 [post__not_in] => Array ( [0] => ) [tax_query] => Array ( [relation] => AND [0] => Array ( [relation] => OR [0] => Array ( [taxonomy] => category [field] => slug [terms] => Array ( [0] => resources ) [operator] => IN ) [1] => Array ( [taxonomy] => category [field] => slug [terms] => Array ( [0] => resources ) [operator] => IN ) ) [1] => Array ( [taxonomy] => topic [field] => slug [terms] => pdf-print-resources ) ) [paged] => 1 [orderby] => date [order] => DESC [meta_query] => Array ( [relation] => AND ) )
Pornography is all over the place, but it's rarely talked about. This guide gives pointers on starting the conversation.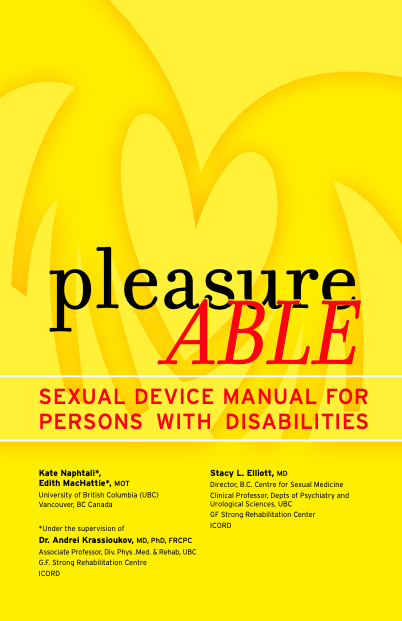 A PDF guide of adapted sex toys and sexual positions for bodies of all shapes, sizes, and abilities.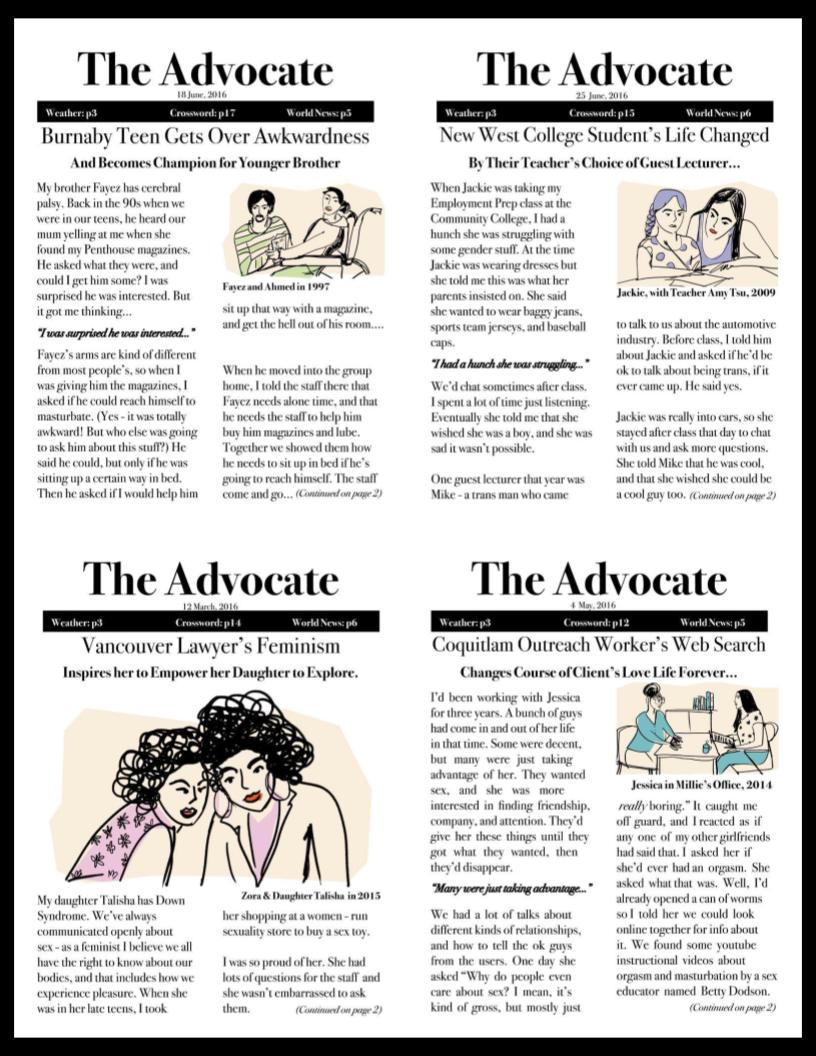 Stories about supporters stepping up and advocating for the sexual health of people with cognitive disabilities.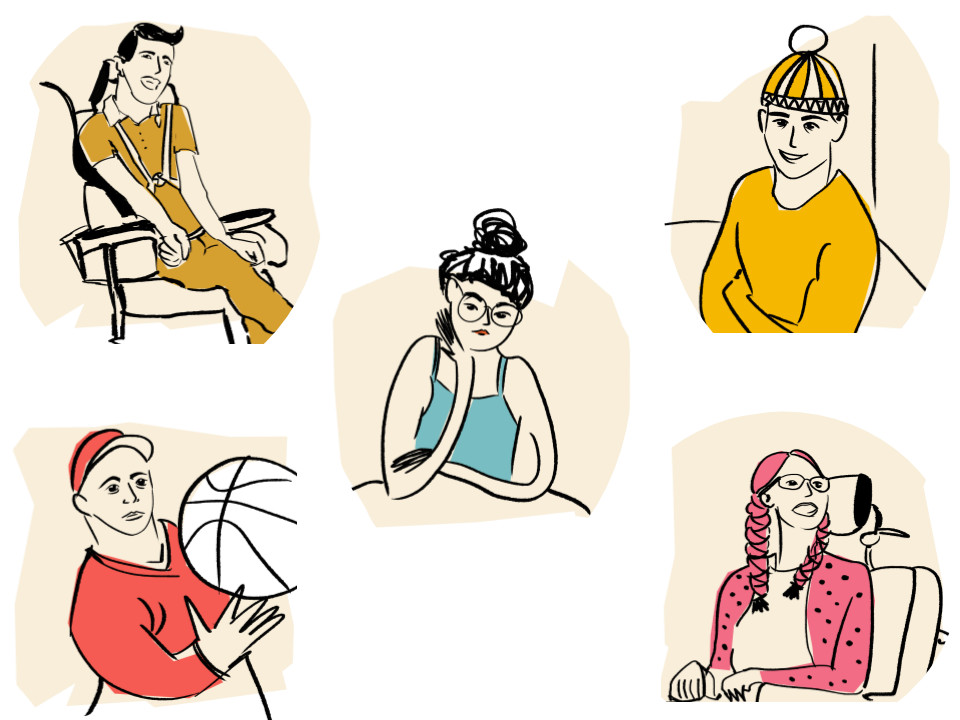 Original stories featuring folks talking about aspects of their sex lives – dating, pleasure, identity, where they get info & support. You can view them as videos, or you can […]
ACF: none
Array ( [post_type] => Array ( [0] => post [1] => dmach_tax ) [post_status] => publish [posts_per_page] => 1 [post__not_in] => Array ( [0] => ) [tax_query] => Array ( [relation] => AND [0] => Array ( [relation] => OR [0] => Array ( [taxonomy] => category [field] => slug [terms] => Array ( [0] => news ) [operator] => IN ) [1] => Array ( [taxonomy] => category [field] => slug [terms] => Array ( [0] => news ) [operator] => IN ) ) [1] => Array ( [taxonomy] => topic [field] => slug [terms] => pdf-print-resources ) ) [paged] => 1 [orderby] => date [order] => DESC [meta_query] => Array ( [relation] => AND ) )
ACF: none
Array ( [post_type] => Array ( [0] => post [1] => dmach_tax ) [post_status] => publish [posts_per_page] => 12 [post__not_in] => Array ( [0] => [1] => 12627 ) [tax_query] => Array ( [relation] => AND [0] => Array ( [relation] => OR [0] => Array ( [taxonomy] => category [field] => slug [terms] => Array ( [0] => news ) [operator] => IN ) [1] => Array ( [taxonomy] => category [field] => slug [terms] => Array ( [0] => news ) [operator] => IN ) ) [1] => Array ( [taxonomy] => topic [field] => slug [terms] => pdf-print-resources ) ) [paged] => 1 [orderby] => date [order] => DESC [meta_query] => Array ( [relation] => AND ) )