Happy World Down Syndrome Day, from the Real Talk team!
Sometimes it can be hard to find honest, genuine representation of folks with Down Syndrome in the media; not to mention ones showcasing folks in healthy, happy, loving relationships. So, in honour of World Down Syndrome Day, we've compiled a few of our favourite news posts celebrating folks with Down Syndrome.
Photographer Hilary Gauld partnered with the Canadian Down Syndrome Society for a series called "Love Means." The project brings 15 people with Down syndrome together to share their views on love — and how it uniquely fits into their lives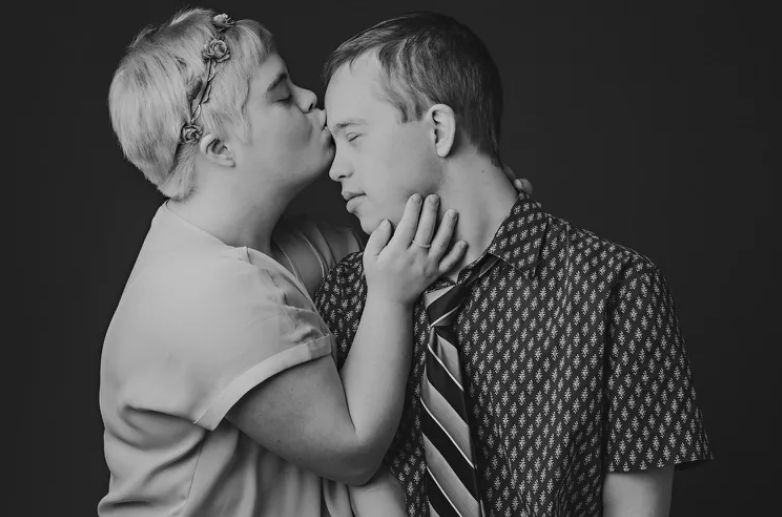 2. "Just The Two of Us": hilarious sketch highlighting the need for privacy in a relationship.
Just The Two Of Us is a short film presented in part for World Down Syndrome Day. The film depicts how adults with Down syndrome are often denied the moments of privacy that help nurture romantic and sexual relationships. Parents, siblings, caregivers, while often well-intentioned, try to crowd in on those relationships, inviting themselves into what the rest of the world can experience privately with their partners.
This is the first time a major BC sexual health website aimed at the general population has included front-and-center representation of people with learning disabilities – and it may even be a North American first!