CONNECTING QUEER COMMUNITIES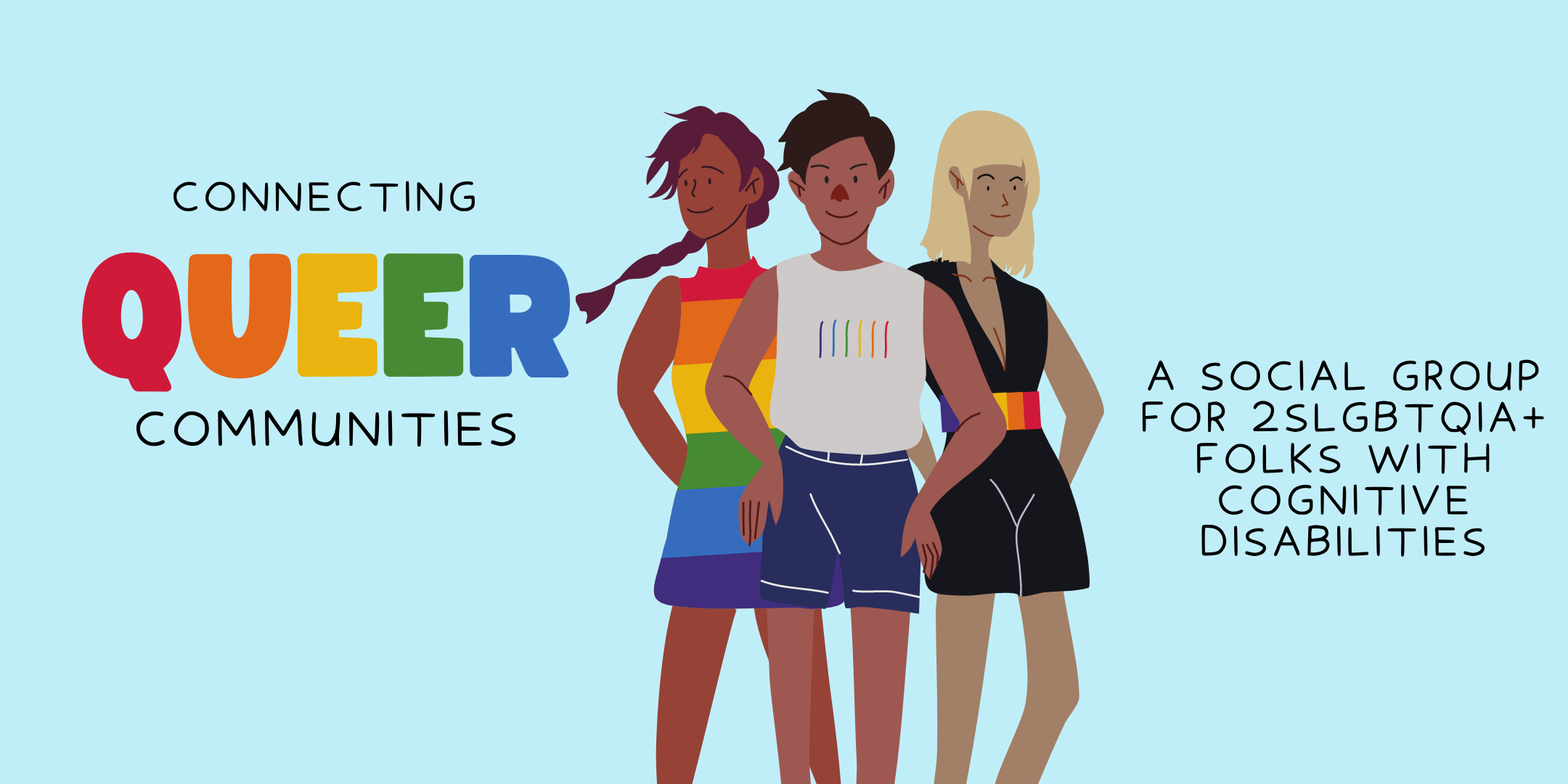 Connecting Queer Communities (CQC) is a social group for 2SLGBTQIA+ folks with cognitive disabilities to connect with each other, and with the broader queer community of the Lower Mainland. 
What will CQC do?
We aim to host monthly events across 2023. CQC aims to be peer-led, helping support 2SLGBTIQA+ folks with cognitive disabilities attend the queer events, festivals, social gatherings, peer support spaces, and other events of their choosing. CQC aims to cover some or all of the transport and event costs for all planned events for attendees.

What are our goals?
CQC is a one-year project run by Real Talk. It's funded by an Accessibility Projects grant from the Disability Alliance of British Columbia, and is operated by Kinsight Society. CQC is also in collaboration with QMUNITY to:
Help our social group gain greater access to queer events across the Lower Mainland

Help build queer confidence for Real Talk's operational partners: Kinsight Society, Burnaby Association for Community Inclusion (BACI), and posAbilities

Help build disability confidence for QMUNITY