Does Sex Feel Good? How Can You Make it Feel Better?
People have sex for lots of reasons – to have a baby, to feel close to someone, to relax… One reason many people like to have sex is because it feels good in their body. In this video, people talk about whether sex feels good for them. They talk about how they've learned to make it feel even better. They also talk about other ways besides sex that you can feel close to someone.
Want more?
SexSense is a free hotline where you can get your questions answered by phone or email.
Scarleteen is a free website with lots of sexual health questions sent in by people, and answers from sexual health educators.
London Drugs Sex Toy Selections A drugstore chain with lots of locations & inexpensive sex toys. You can visit the store or order a delivery online.
Womyns' Ware  A sex toy store located in Vancouver with helpful, inclusive staff. You can visit the store or order a delivery online.
The PleasureABLE Guide A guide to a variety of sex toys and sexual positions adapted for bodies of all shapes, sizes, and abilities. Published by GF Strong and UBC.
ACF: none
Array ( [post_type] => Array ( [0] => post ) [post_status] => publish [posts_per_page] => 3 [meta_query] => Array ( [relation] => AND ) [post__in] => Array ( [0] => 618 [1] => 1252 [2] => 1238 ) [post__not_in] => Array ( [0] => 1344 ) [orderby] => date [order] => ASC )
Pleasure
It's amazing how our bodies are able to feel pleasure – whether it's the taste of ice cream, the feeling of petting a kitten, the sound of our favourite song, the smell of jasmine flowers, the sight of a beautiful sunset, or the emotions we experience when we spend time with a good friend. Sex can also be pleasurable – whether we are by ourselves or with someone else. But it can be harder to talk about sex than about ice cream or sunsets.
So we might wonder: Should sex feel good for us? How do people make sex feel good / better? Is it ok for us to have sexual pleasure by ourselves (also known as masturbation)? What should we do if sex is pleasurable for our partner but not for us? How do we get comfortable with feeling this kind of pleasure if bad sexual stuff has happened to us? Who are the right people to ask about these things?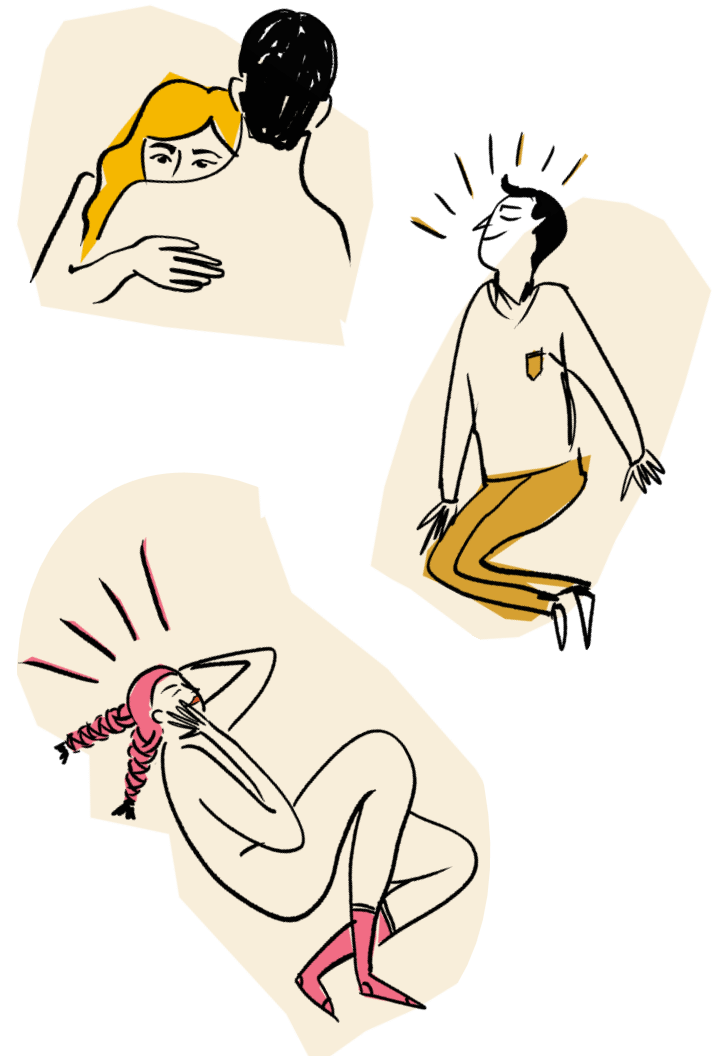 Love and Intimacy
Many of us experience love. We may love our Mum or Dad. We may love our pet rabbit. We may also have a crush on a pop star or a movie star.
We hear a lot about love when it comes to dating and relationships. But how is loving a boyfriend, girlfriend, or partner different from loving our Mum or Dad? How is it the same? Is loving a partner the same as having sex with them? Is it different? Is a crush the same thing as love? 
And what does intimacy mean? Does 'being intimate' with someone always mean having sex with them? Are there other ways people can show love to each other, or be intimate with each other? What's scary about love and intimacy? What's great about it?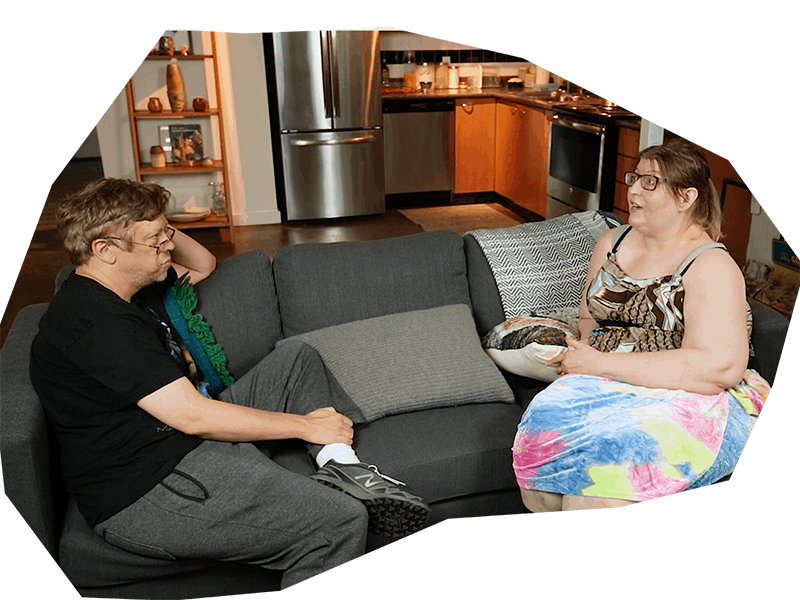 Want to be in a Real Talk video shoot?
We're always looking for participants to be part of our next video shoot, where folks have conversations on dating, love, relationships and sex.