Hi I'm Shelly – A Real Talk Comic Book
Shelly is an adult now, but her family still isn't sure if she's ready to date. It's frustrating. On the other hand, she's figured out what resources work best for her to learn about dating, love, and sex. She's also figured out places to meet new people, and how to feel pleasure by herself.
ACF: none
Array ( [post_type] => Array ( [0] => post ) [post_status] => publish [posts_per_page] => 3 [meta_query] => Array ( [relation] => AND ) [post__in] => Array ( [0] => 1305 [1] => 1262 [2] => 248 ) [post__not_in] => Array ( [0] => 902 ) [orderby] => date [order] => ASC )
Where to get information about sex:
Sex education happens to everybody every day, whether we like it or not. We are bombarded with images, messages, and ideas about sex from our televisions, billboards, iPods, computers, and magazines. This 'education' is factually unreliable, and it often reinforces a particular value set. Some people are objectified. Others are ridiculed or erased. This 'education' is also a one-way monologue. It's not a dialogue. There isn't room for questioning or reflection.
In the midst of all this, we could all use someone reliable and trustworthy to talk to about sexuality. For people with cognitive disabilities, picking the right person is important. Our videos discuss what qualities to look for in a confidante. We also list services that provide accurate, agenda-free sexual health information. You can also find this information on our Resources page.
We also discuss who NOT to talk to about sex. (Strangers are usually a bad choice, for example.)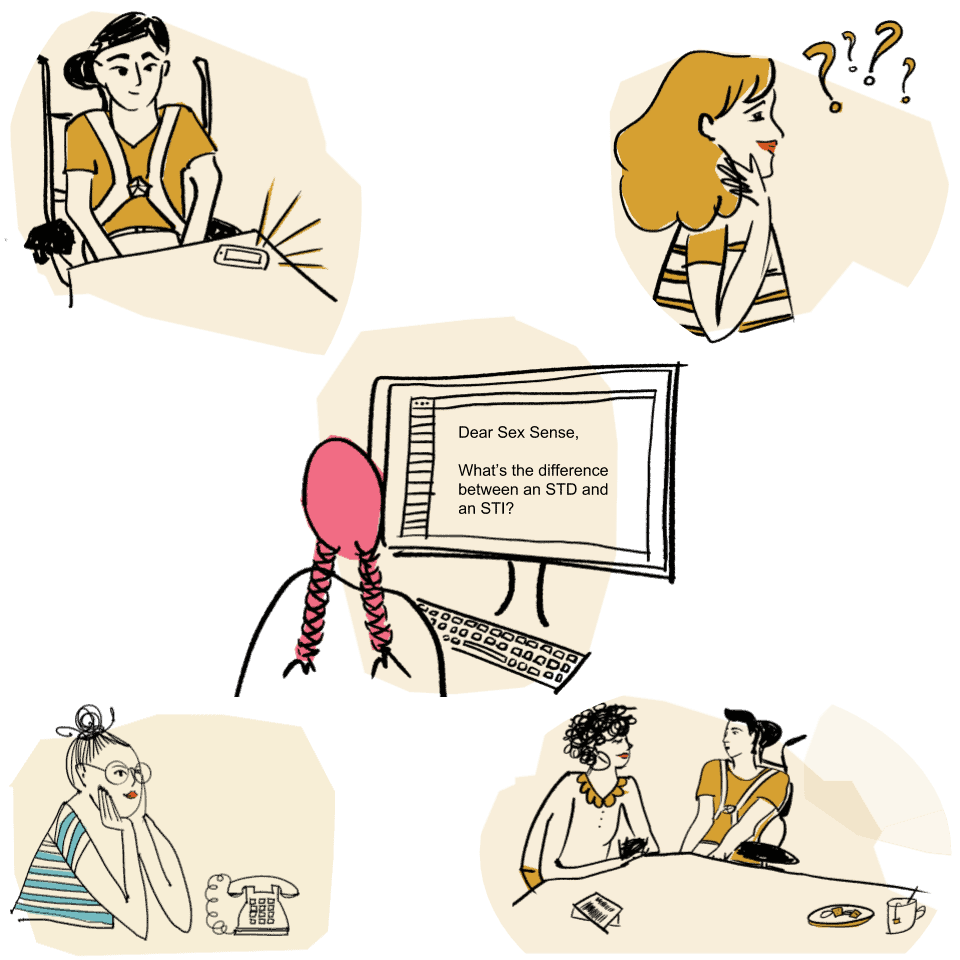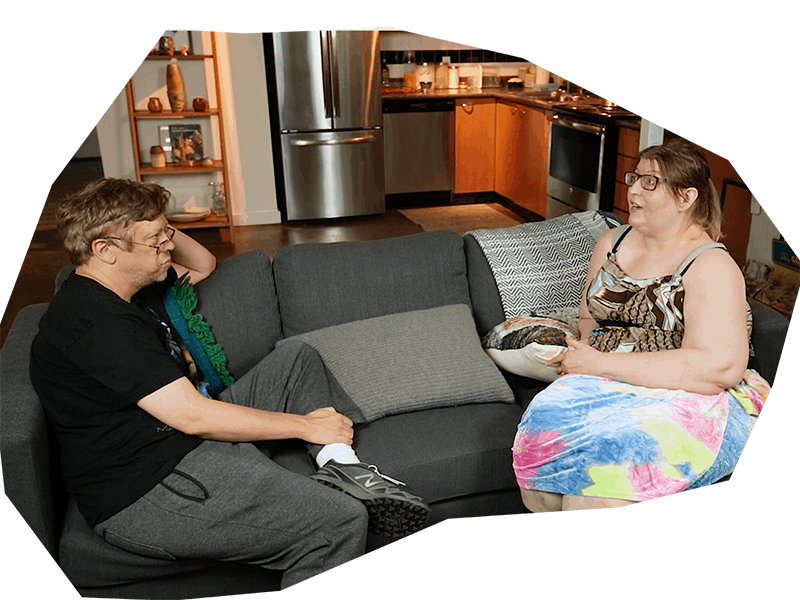 Want to be in a Real Talk video shoot?
We're always looking for participants to be part of our next video shoot, where folks have conversations on dating, love, relationships and sex.