Hi I'm Claire – A Real Talk Comic Book
Claire has a lot of good stuff happening these days – she's on a roller derby team, she's dating someone, and she enjoys going to night life events. But it hasn't always been easy. Since her brain injury as a kid, she's struggled to get her staff to take her love & relationship goals seriously, or to believe her when she says she's bisexual. In this video, Claire discusses what resources work best for her to learn about dating, love, sex, and pleasure. She also talks about where she likes to meet new people, and her relationship hopes for the future.
ACF: none
Array ( [post_type] => Array ( [0] => post ) [post_status] => publish [posts_per_page] => 3 [meta_query] => Array ( [relation] => AND ) [post__in] => Array ( [0] => 1255 [1] => 248 [2] => 1338 ) [post__not_in] => Array ( [0] => 641 ) [orderby] => date [order] => ASC )
0.040179014205933 seconds
Sexual Orientation & Gender Identity:
Everyone – even someone who will never have sex – has a sexual orientation. Sex is about what people do, but sexual orientation is about what people are. It includes things like what kind of person we feel sexually & romantically attracted to – if we're attracted to anyone this way. Words like straight, gay, lesbian, bisexual, and asexual describe some sexual orientations.
When we were born, the doctor probably said "It's a boy!" or "It's a girl!" Gender Identity is about how well these words (boy, girl, man, woman) fit us right now. Do some words feel like they describe us better than others? Do none of them feel right? Words like male, female, cisgender, transgender, and gender fluid describe some gender identities.
This stuff can be fascinating. It can be complicated. We may wonder: Can gender identity or orientation change? Do I need permission to be gay? Are some sexual orientations and gender identities better than others? What does LGBTQ mean? What's with the Pride Parade anyway?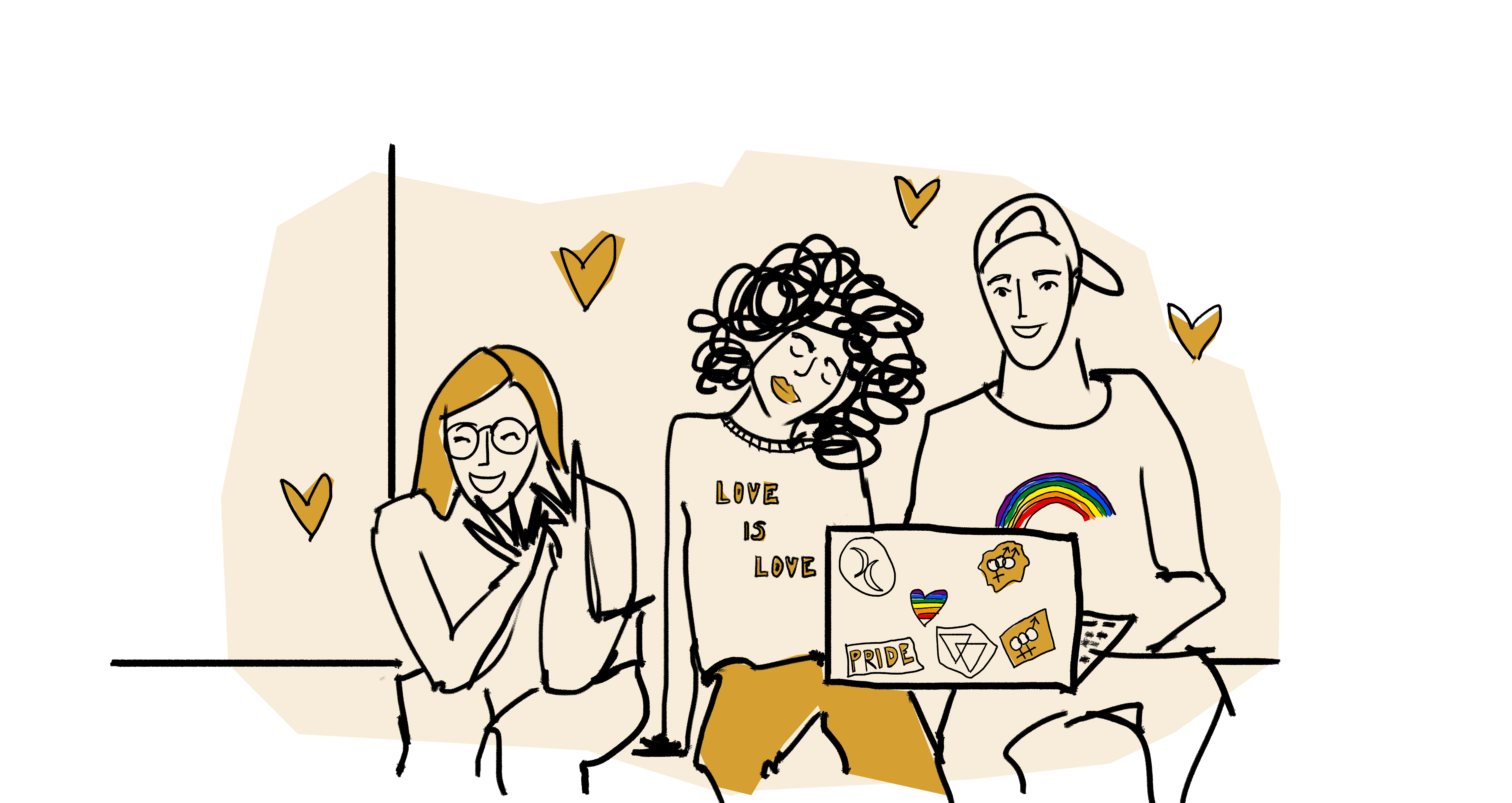 Dating:
Let's face it – dating can be amazing, exciting, and complicated. Where do we meet a potential partner? How do we let someone know we're interested in them romantically? How do we figure out if they're interested in us? When do we take a risk and when do we play it safe? How do we start dating?  How do we keep a relationship going? How do we figure out if it's working for us? How do we change a relationship if it isn't working? How do we end a relationship if it's not working and we can't change it? How do we take care of ourselves if we want a partner and don't have one? If we get dumped? Who are the right people to ask about these things?
Where to Get Information About Sex:
It's easy to type "sex" into Google. It can be harder to get reliable, accurate information about sex. Picking the right person or resource to get our information from is important. Our videos have accurate information on sex. Our videos also discuss who we can  ask if we have other questions about sex. (We also discuss who we shouldn't ask about sex.) You can also find services that provide accurate, agenda-free sexual health information on our Resources page.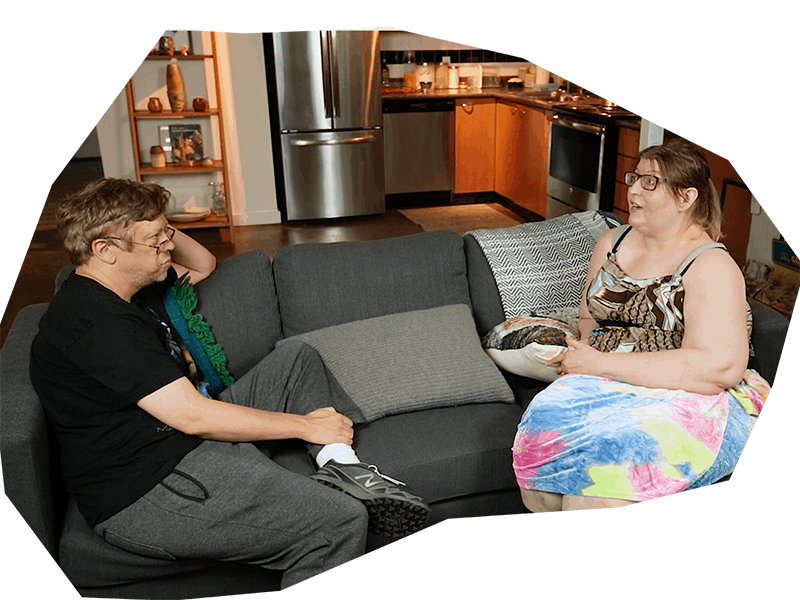 Want to be in a Real Talk video shoot?
We're always looking for participants to be part of our next video shoot, where folks have conversations on dating, love, relationships and sex.