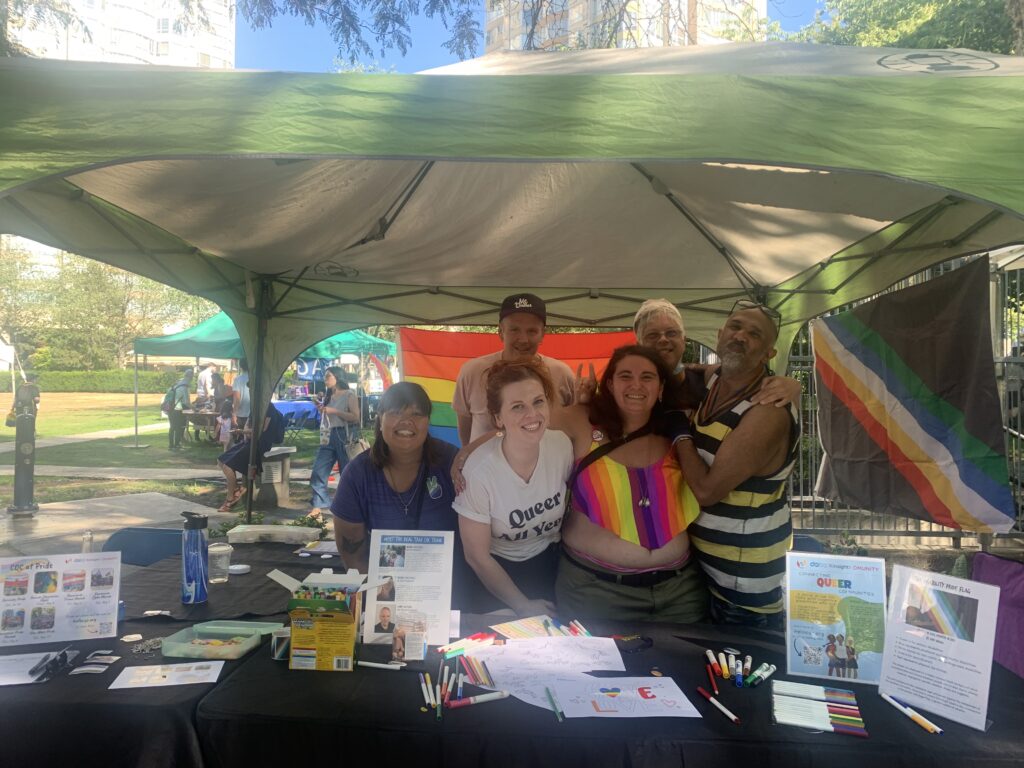 We had a wonderful sunny day staffing the Connecting Queer Communities booth at Burnaby Pride. We gave out info, helping people make buttons, talking about the Disability Pride Flag…
We got to meet some fabulous people. And fabulous dogs. And fabulous dinosaurs.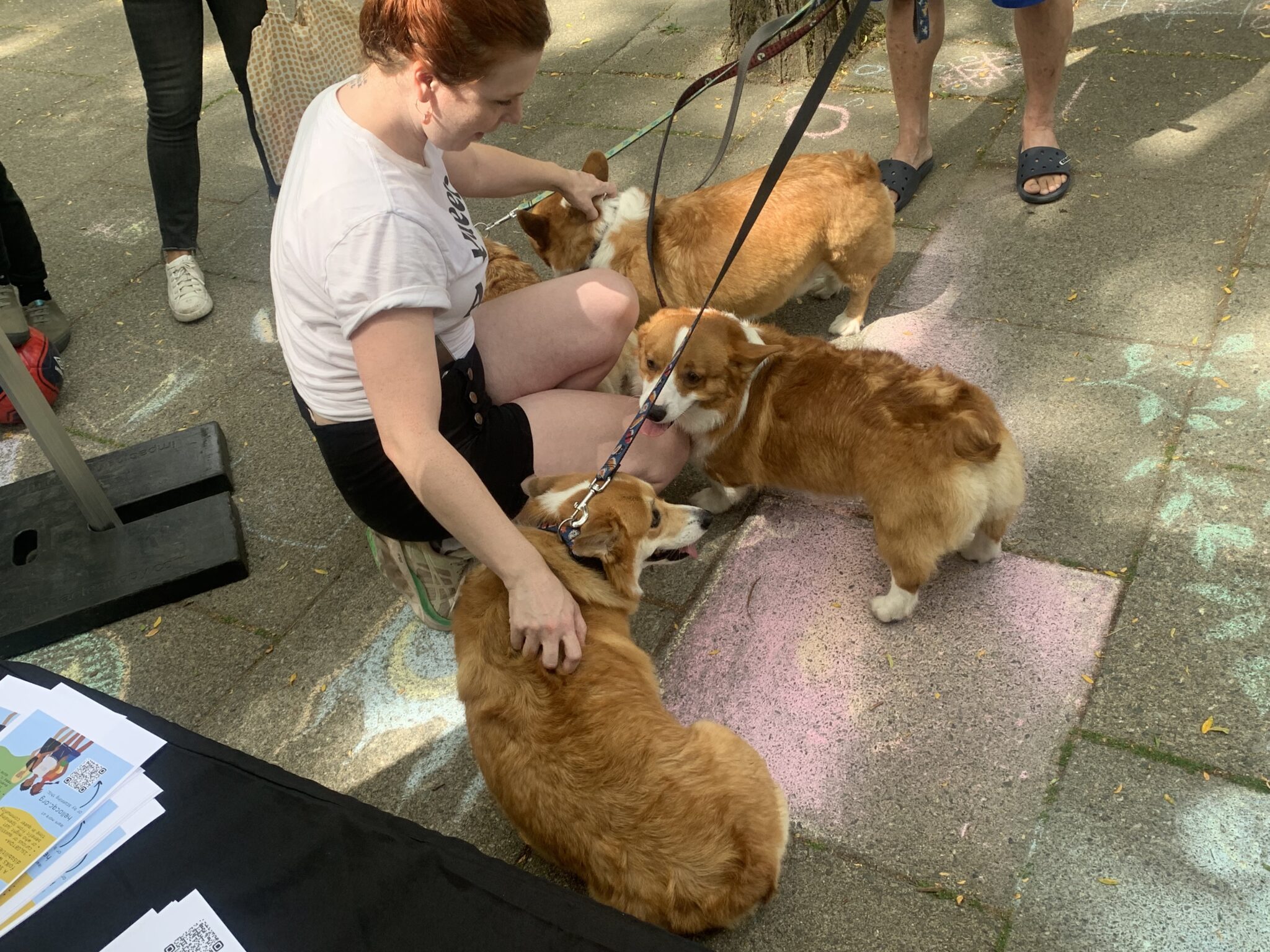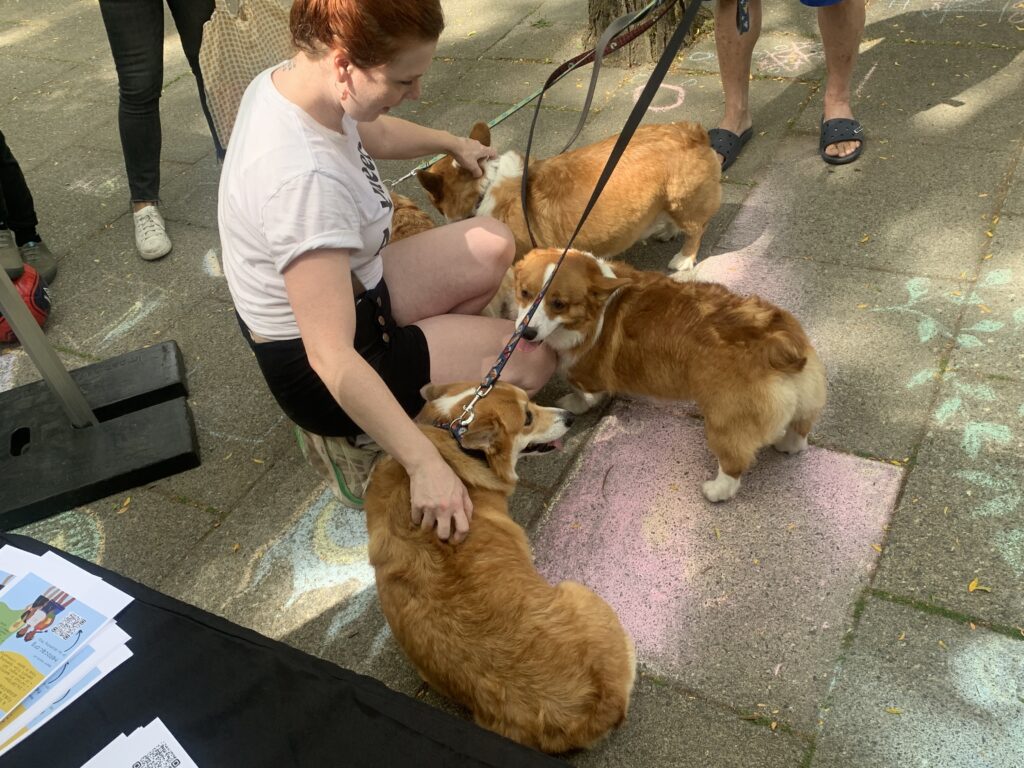 Kelsey approving of corgis.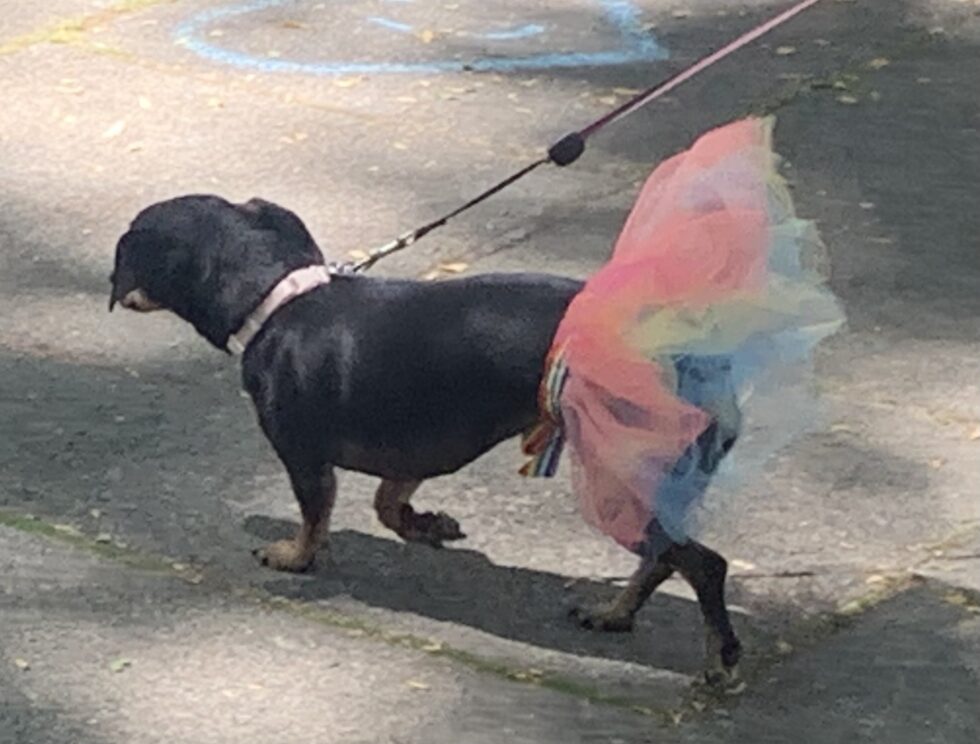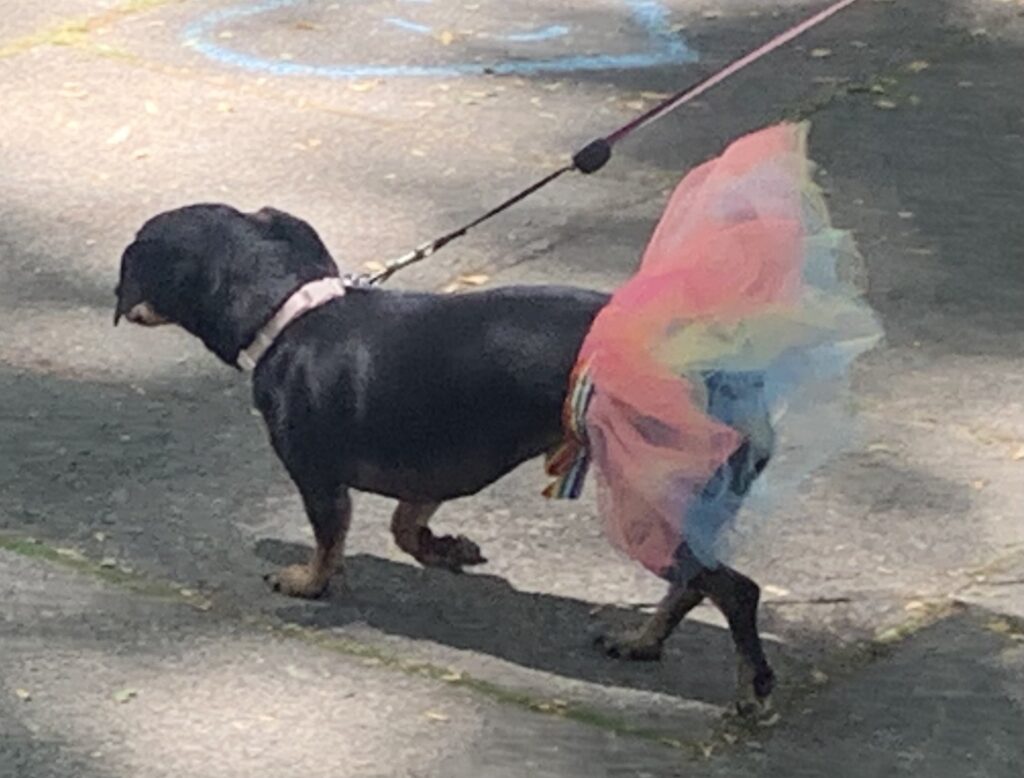 Nothing says Pride like a purse dog in a rainbow tulle tutu…
Even the dinosaurs were proud.