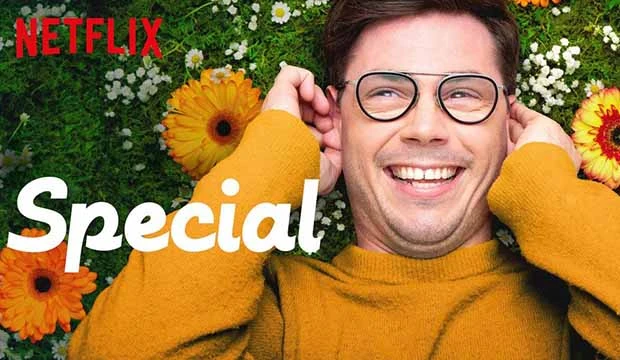 Connecting Queer Communities is happy to announce that a monthly in-person Queer Movie Night event is back up and running. It's free, there will be food, and we're excited to see you!
To register, scroll down and click the the orange "Going" button below.
The event is at 6pm on Thursday June 29 at BACI's New Westminster office at 336 Columbia St. just across from Columbia Skytrain station.
For our first nights, we'll be watching episodes of the Netflix series Special starring Ryan O'Connel – a gay man with cerebral palsy. The autobiographical comedy series follows Ryan as he navigates work, dating, and moving out of his family home.
If you have any questions about the event, please email john@real-talk.org 
You can watch the trailer here: