2SLGBTIQA+ people with disabilities meet over Zoom for a peer support group.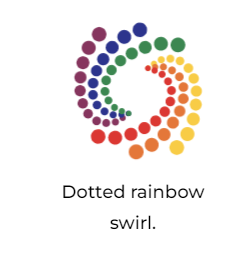 Chronically Queer Support Group
WHEN: Wednesday, June 14th, 6pm – 8pm
WHERE: Zoom link https://zoom.us/j/4823554390
Chronically Queer (CQ) is for 2SLGBTQIA+ people who are neurodivergent, mad, crip, chronically ill, and/or disabled. CQ recognizes that disability is an umbrella term that includes, but is not limited to: physical, sensory, senses, respiratory, cognitive, mental health, learning, temporary, episodic, invisible/non-evident, self-diagnosed, and more.
CQ is a peer-facilitated support group. We aim to create a supportive and welcoming environment where participants can be themselves fully and openly without fear of judgment. We provide participants an opportunity to engage in an encouraging and caring environment, share personal stories/feelings, listen as others share their experiences, and learn coping strategies.
Disability is an identity, a source of pride, and a foundation for a community connected through shared histories, geographies, and cultures. Chronically Queer strongly believes in community, supporting, growing, and facilitating. Our organization works with a Disability Justice framework, recognizing that those who are most impacted, best know what they need. CQ's members know what it is like to experience bias, discrimination, and misperceptions. We work, individually and as a group, to listen and learn from one another. We commit to meeting one another's access needs.
Discussion topics include: self-care and community care, mental health during the pandemic, grief and loss, coping with isolation, how to deal with ableism, navigating the medical system, and how to effectively advocate for yourself and/or others.
To register, scroll down and click the orange "Going" button below, or simply click the Zoom link above at 6pm on Wednesday, June 14th.