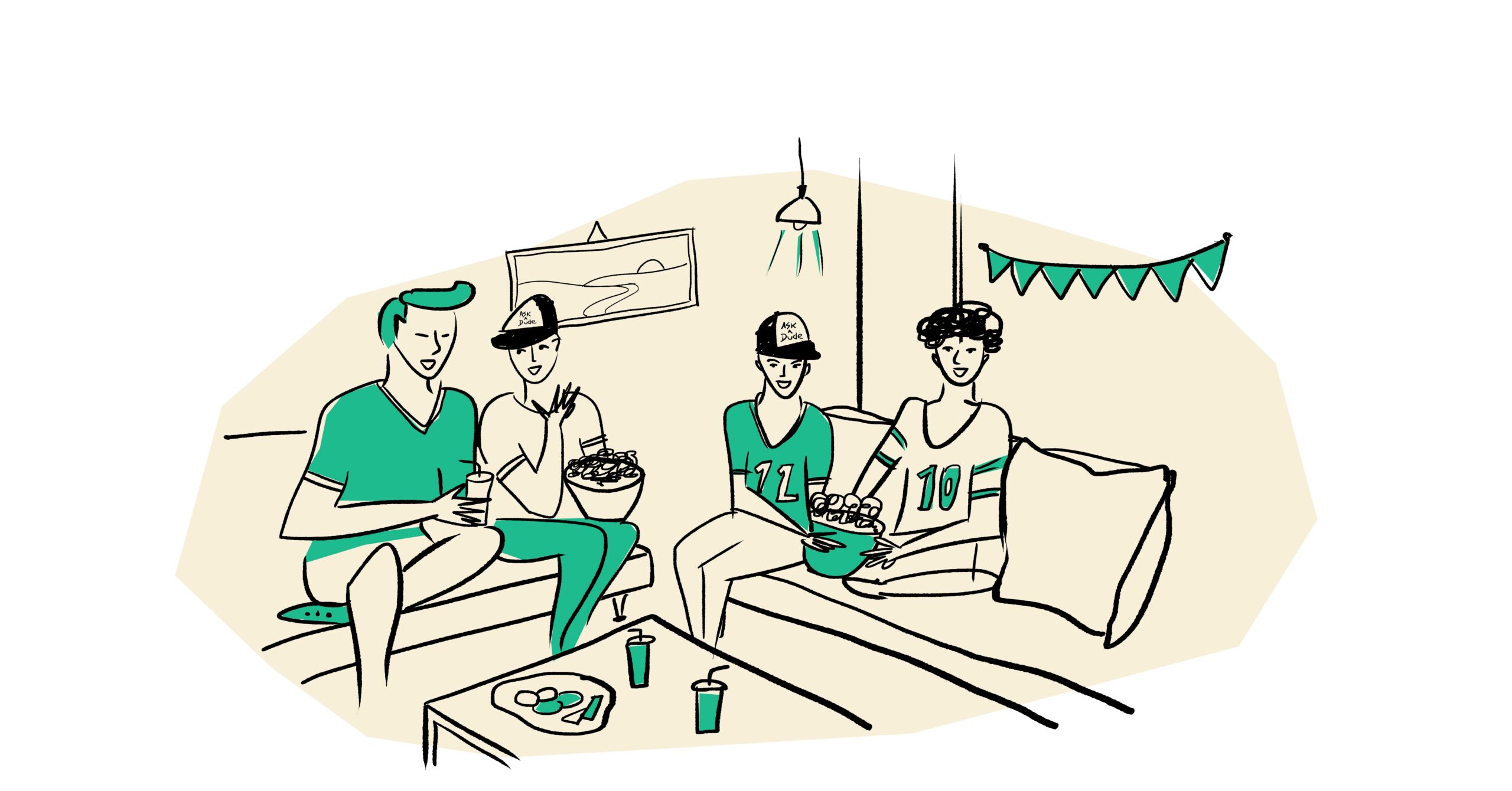 Guys with cognitive disabilities join over a casual meal of pizza & talk with a Certified Sexual Health Educator about dating, love, and sex .
(This event is aimed specifically at
guys
, and anyone who identifies as a guy is welcome.)
This event will be in-person at 336 Columbia Street, New Westminster. It's just across from the Columbia Expo Line Skytrain Station.
Everybody has questions about dating, love, relationships, and sex. Things like:
How do I meet a boyfriend / girlfriend / partner?
How do I let my family know that I want to date?
How can I make sex safer?
What is consent?
It's totally normal. But sometimes it can be hard to know where to get good information. At this event, we'll watch some Real Talk videos, and have a conversation hosted by a Certified Sexual Health Educator. We'll talk about where to get good information, who can support us with this stuff, and how to figure out confusing situations. People are welcome to talk about things, or to just listen if they don't want to talk.
If you want a family member, friend, or staff member to support you at the event, that's great. They don't need to register, they can just show up with you
Advance Registration:
If you choose to register for the In-Person Ask A Dude Pizza Party, we will send you two reminders for it. 
Got a Curiko account? You can register for the event that way. Just click here. Register on Curiko
No Curiko account? No worries. Just register by scrolling down and clicking the orange "Going" button below.
To register, scroll down and click the orange "Going" button below.
FAQs
Are there ID or minimum age requirements to enter the event?
This event is for people 19 and over.
Where is the event being held?
The event will be held at the Burnaby Association for Community Inclusion (BACI) New Westminster office, at 336 Columbia Street – just across from Columbia Skytrain Station.
What are my transit / parking options for getting to and from the event?
Public Transit: The event location less than 5 minutes walking distance to the Columbia Skytrain Station, in New Westminster.
Parking: There is metered street parking out front.
What can I bring into the event?
Bring your questions and your knowledge / experience ! Think of some questions you have about dating, love relationships or sex that you can ask at the event. Or think about some things you've learned about this stuff that you could share with others. Or think about some experiences you've had that you'd like to discuss.
Also think about what you need to help you feel comfortable and relaxed at the event. We'll ask everyone this before we start on the day.
Will everyone find out I went to this event and / or what I said at the event?
We don't take names of people who are at the event. We do have some questionnaires, but you don't put your name on them. At this event we specifically ask participants to not mention to anyone else who they see here or what people say here. Usually everyone respects that, but understand we cannot 100% guarantee they will maintain your confidentiality. It's best to decide what you feel comfortable to share based on that.
Do I have to take part in the conversation?
We try to make our events a comfortable, encouraging place to talk, and to give everyone the support they need to participate. But no one has to talk. Ever. You're welcome to just sit and listen. Or to leave at any time if you decide it's not for you.
How can I contact the organizer with any questions?
Email john@real-talk.org 
To register, scroll down and click the orange "Going" button below.